Une fois de plus, nos cinémas reviennent à la vie. Espérons que cette fois, ce sera la bonne et que les restaurants suivront rapidement derrière, car les Luxembourgeois sont sur le point de devenir dingues. Cela-dit, comme les salles en France, en Belgique et en Allemagne restent cadenassées, les grands distributeurs continuent de ne pas sortir leurs films porteurs – même WONDER WOMAN 84, qui est censé ramener les foules dans les cinémas, a encore été reporté – la Warner ne fait vraiment pas de cadeau aux propriétaires des salles, ils préfèrent (en Amérique tout au moins) fourguer la liste 2021 complète à un service de streaming, aussi inhouse que moribond. C'est honteux !
Et pourtant, c'est grâce à la coopération des services de streaming que la semaine s'annonce superbe. Apple et Netflix fournissent les cinémas en films attractifs, alors que les partenaires historiques des salles les laissent en rade depuis près d'une année. WOLFWALKERS de Tomm Moore et Ross Stewart est une coproduction entre l'Irlande (Cartoon Saloon) et le Luxembourg (Mélusine), et le film est tellement beau et fascinant qu'il est dores et déjà donné comme un des grands favoris pour la prochaine course aux Oscars. En Amérique, le film apparaît un peu partout sur les listes des meilleurs films de l'année des grandes associations de critiques de cinéma et il a même enthousiasmé une des grosses pointures de chez Disney, Don Hahn, producteur entre autres de Beauty and the Beast, Nightmare before Christmas, The Hunchback of Notre Dame et The Lion King, excusez du peu. Le film passe dans TOUTES les salles luxembourgeoises dès ce mercredi et il n'y aura pas de meilleure raison pour revenir au cinéma !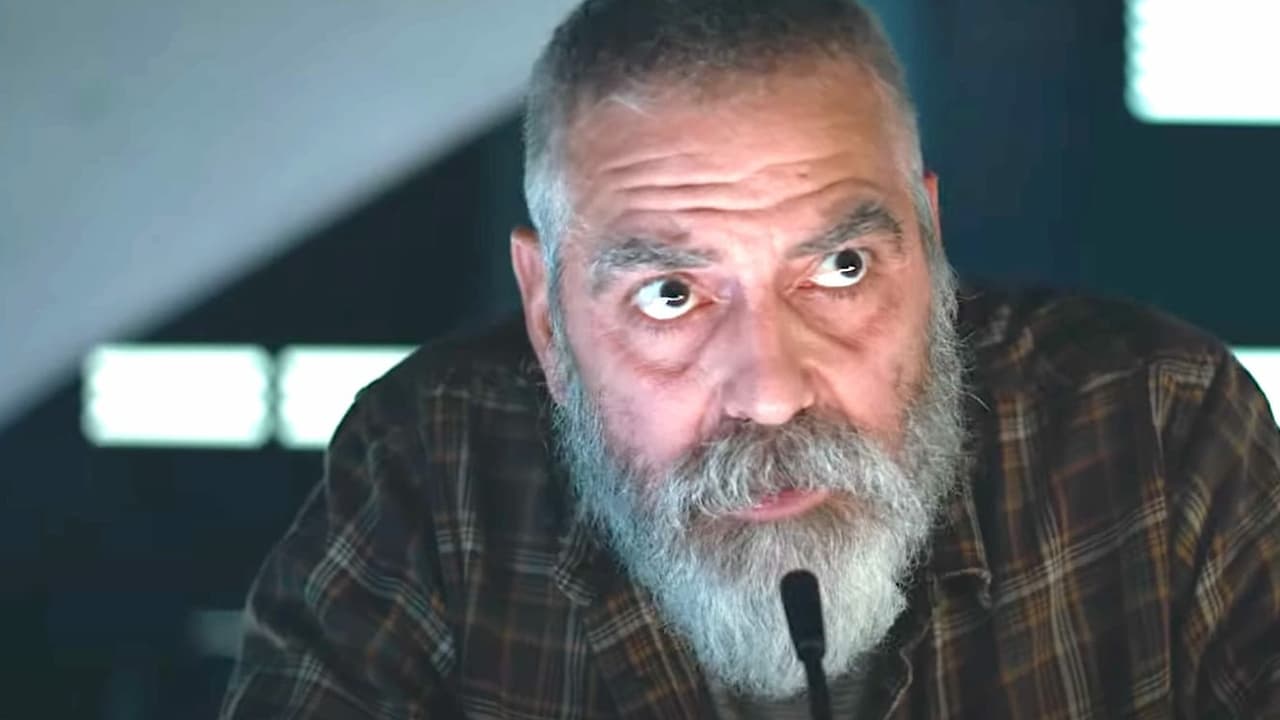 Mais ce n'est pas tout! THE MIDNIGHT SKY de et avec George Clooney est un somptueux film de science-fiction qui demande à être impérativement découvert sur un écran géant, THE WITCHES de Robert Zemeckis réinterprète le conte de fées empoisonné de Roald Dahl et THE SINGING CLUB/MILITARY WIVES de Peter Cattaneo est un feel-good movie dans la meilleure tradition du genre. Finalement, nous ne savons pas grand-chose de HORIZON LINE, alors que le très féministe NEVER RARELY SOMETIMES ALWAYS de Eliza Hittman (en exclusivité au Ciné Scala à Diekirch) avait reçu de très bonnes critiques aux derniers Festivals de Sundance et Berlin. Et pour ceux qui ne l'ont pas encore vu (il était sorti juste avant le lock-down), MANK de David Fincher refait le tour des salles du CDAC.
Il est grand temps de retourner au cinéma, où toutes les mesures de sécurité, d'hygiène et de distanciation sociale restent en place. Vous n'avez donc plus d'excuse. Rendez-vous au premier rang !
Jean-Pierre THILGES

Films made in/with Luxembourg
WOLFWALKERS *****
Film d'animation, chef d'oeuvre ; Réalisateurs: Tomm Moore, Ross Stewart; avec les voix (v.o) de Honor Kneafsey, Sean Bean, Eva Whittaker, Simon McBurney, Tommy Tiernan; Scénariste: Will Collins; Musique: Bruno Coulais; coproduit par Melusine Luxembourg; Irlane/Luxembourg 2020, 103 minutes; Première mondiale au Toronto Intl. Film Festival 2020, Sélection officielle, London Film Festival 2020; sera certainement nommé aux Oscars.
En Irlande, une épaisse forêt pleine de loups féroces entoure la ville où Robyn et son père viennent de s'installer. Alors qu'elle est partie, en secret, chasser le loup, Robyn se perd dans la forêt. Elle rencontre alors Mebh, une petite fille rousse aux étranges pouvoirs, qui lui révèle qu'elle est une Wolfwalker et que les loups ne sont pas une menace. Hélas, les villageois ne voient pas les loups de la même façon…
Attention: chef d'oeuvre ! Ma première pensée, déjà pendant la vision du film lors de sa première mondiale au Festival de Toronto, était "ce film mérite l'Oscar du meilleur film d'animation". Depuis, toute une série d'associations de critiques américains ont eu la même idée que moi, en plébiscitant WOLFWALKERS meilleur film d'animation de 2020, surclassant même SOUL, la nouvelle pépite de Pixar, qu'il faudra battre en avril prochain. Grafiquement et conceptuellement, le film concocté principalement entre l'Irlande et le Grand-Duché de Luxembourg compte désormais parmi les plus beaux films d'animation jamais produits, et Dieu sait si j'en ai vu des "dessins animés". Chaque image (vous les avez au choix) peut être extraite du film et accrochée sur un de vos murs, elles sont d'une beauté éblouissante. Alors que le film évoque une ancienne légende irlandaise, sa mise en scène et ses changements de style sont d'une modernité qui laisse pantois. Il y a un peu plus d'un an, RTL, aidé par un petit groupe d'éternels mécontents, avait lancé une honteuse campagne de dénigrement contre le cinéma made in and with Luxembourg. WOLFWALKERS apporte à lui tout seul la meilleure preuve que l'argent investi dans le cinéma luxembourgeois est un investissement culturel inestimable, qui transporte la réputation de notre minuscule "industrie" du cinéma dans les festivals les plus prestigieux au monde. Le film aurait dû sortir dans tous les cinémas du pays le 15 décembre, ce que le virus a empêché. Ce mercredi, vous aurez la chance de le découvir un peu partout. Courez-y, c'était – pour moi – le meilleur film de 2020, et c'est un des plus grands films d'animation au monde. Cinq étoiles, parce que je n'en ai pas plus à donner ! (Jean-Pierre Thilges/Hatari Papers)
What Big Eyes You'll Have Watching Tomm Moore's Environmental Fairy Tale. A decade ago, Tomm Moore startled the world by landing an Oscar nomination for "The Secret of Kells," an independent animated feature that wowed those who saw it with its distinctive look (extrapolated from illuminated manuscripts) and near-phosphorescent palette (leaves so green they practically glow in the dark). At the time, outsider animation hardly stood a chance against Hollywood studios, but now, no one should be surprised if he lands another for "Wolfwalkers," whose dazzling visual design makes "Kells" look positively prehistoric by comparison. (…) Kids need movies like this that respect their intelligence, center strong female characters and question policies of blind obedience, while making an effort to integrate the rich cultural influences of a past that's rapidly being bulldozed out of memory. (Peter Debruge/Variety)
An exquisite Irish animation masterpiece. This dazzling folk tale from the makers of "The Secret of the Kells" and "Song of the Sea" is a total joy. Ireland's Cartoon Saloon might not have the name recognition of Pixar or Ghibli. But make no mistake, this is a world-class animation studio. Wolfwalkers is the latest from Tomm Moore, here sharing the directing credit with Ross Stewart, who worked on Moore's previous pictures The Secret of Kells and Song of the Sea. And it's exquisite. Steeped in earth magic and ancient lore, it's the kind of film that effortlessly repays repeated viewings. (…) Using restlessly shifting frame shapes and sliced split screens, Moore and Stewart bring a bracing contemporary dash to animation that has its roots in Irish folk art and traditions as old as time. (Wendy Ide/The Guardian)
THE MIDNIGHT SKY ****
Science-fiction; Réalisateur: George Clooney; avec George Clooney, Felicity Jones, Caoilinn Springall, Sophie Rundle, Kyle Chandler, David Oyelow, Demian Bichir; Scénariste: Mark L.Smith, d'après le livre de Lily Brooks-Dalton; Directeur/Photo: Martin Ruhe; Musique: Alexandre Desplat; USA 2020, 118 minutes.
Après qu'une mystérieuse catastrophe mondiale ait dévasté une grande partie de la race humaine, un scientifique du nom d'Augustine tente de communiquer avec l'équipage d'un vaisseau spatial pour les avertir du danger qui les guette en rentrant sur Terre. Pour arriver à entrer en contact avec les astronautes, il devra affronter les dangers de l'Arctique pour rejoindre une autre station. Il sera accompagné dans son aventure nordique par une fillette laissée derrière après l'évacuation de l'équipe en place… (Synopsis: cinoche.com)
Oui, j'ai déjà vu le film sur Netflix et je l'ai beaucoup aimé. Mais dès la fin de la projection sur mon petit grand-écran, j'ai eu une folle envie de revoir THE MIDNIGHT SKY tout de suite sur une des toiles géantes dans un de nos cinémas, les séquences dans les glaces éternelles et dans les vides énormes de l'espace demandant le plus grand canevas possible – il est tout à fait impossible de reproduire l'atmosphère de désolation et le périlleux voyage dans l'espace – même sur le meilleur des home-cinémas. Certains de mes amis ont cru devoir faire la fine bouche, mais si vous avez envie de grand spectacle intelligent, n'hésitez pas. Quatre étoiles ! (jpt)
While exploring deep space as an actor in Solaris and Gravity, George Clooney presumably was also a close observer of how two top directors, Steven Soderbergh and Alfonso Cuarón, respectively, handled the challenges of sci-fi for grownups. Judging by the distinctive design elements of Netflix's The Midnight Sky, he also appears to have absorbed lessons from Tomorrowland, not letting busy CG fakery supplant solid storytelling. Bringing Lily Brooks-Dalton's 2016 debut novel, Good Morning, Midnight, to the screen, Clooney pulls off a considerable leap in scope from his previous behind-the-camera projects while also transitioning in the lead role from matinee-idol charmer to weathered veteran, playing a visionary astronomer with a heavy heart. Shifting with grace and narrative equilibrium between the Arctic and a mission returning from Jupiter, this is a desolate elegy for a diseased planet and a prayer for the creation of life elsewhere in the universe. Flanked by a strong supporting cast, Clooney delivers a thoughtful reflection on the toll of environmental devastation. It won't replace Good Night, and Good Luck as his best directorial effort, but this quiet, meditative new film is emotionally involving from tense start to poignant finish. (David Rooney/The Hollywood Reporter)
THE WITCHES
Comédie fantastique; Réalisateur: Robert Zemeckis; avec Jahzir Bruno, Anne Hathaway, Octavia Spencer, Stanley Tucci; Scénaristes: Robert Zemeckis, Guillermo Del Toro, Kenya Barris, d'après le livre de Roald Dahl; Directeur/Photo: Don Burgess; Musique: Alan Silvestri; USA/Mexique 2020, 104 minutes.
Après avoir survécu à un accident qui a vu périr ses parents, un garçon est recueilli par sa grand-mère. Pour atténuer son chagrin, elle lui offre une souris blanche qu'il prénomme Daisy. Un jour où ils font des courses, l'orphelin échappe de justesse aux manigances d'une sorcière qui tente de l'attirer avec du chocolat. Il se confie à son aïeule qui décide alors de l'emmener en vacances dans un grand hôtel. L'endroit accueille au même moment un congrès de bienfaitrices. Curieux, le héros, flanqué de Daisy, se cache pour observer leur réunion. Ce qu'il voit l'apeure. Se croyant seules, les femmes, menées par leur cheffe, enlèvent gants, chaussures et perruques pour dévoiler des serres griffues, des pieds sans orteils et des crânes chauves. Elles complotent pour anéantir les enfants…
Nous n'avions guère aimé la version réalisée par Nicolas Roeg en 1990, avec Anjelica Huston dans le rôle de la sorcière Numéro Uno, jouée cette fois par Anne Hathaway. Aux USA, le film (pourtant réalisé par Robert Zemeckis) est directement sorti en vod, alors que nous autres Luxos avons la chance de le découvrir sur grand écran. On ne va donc pas se plaindre! (jpt)
Anne Hathaway rules the coven and Octavia Spencer plays the doting Southerner defending her orphaned grandson from evil in Robert Zemeckis' update of the Roald Dahl children's classic. The macabre humor of Roald Dahl survived even a sweetened ending that irked the famed British children's author in Nicolas Roeg's delectable 1990 film of The Witches

, thanks in large part to the glorious villainy of Anjelica Huston. Anne Hathaway fills the shoes of the Grand High Witch with her own flamboyant wickedness — and more elaborate CG tricks — in Robert Zemeckis' mostly captivating remake, which sticks closer to the source material even while shifting the story from 1980s England to late '60s Alabama.

The director rekindles some of the arch campiness that gave Death Becomes Her

such afterlife adoration. But he's primarily in kids' adventure mode, working closer to the whimsical vein of some of his earlier hits than his erratic, more serious recent entries, which serves the story quite well. The energy level could be more consistent and the climactic action and ending less rushed, but there's sufficient charm and invention to make it work.

(David Rooney/The Hollywood Reporter)

MILITARY WIVES/THE SINGING CLUB ***
Comédie dramatique et chantante; Réalisateur: Peter Cattaneo; avec Kristin Scott-Thomas, Sharon Horgan, Jason Flemyng, Emma Lowndes, Gaby French, Greg Wise; Scénaristes; Rosanne Flynn, Rachel Tunnard; Directeur/Photo: Hubert Taczanowski; Musique: Lorne Balfe; GB 2019, 112 minutes; Toronto Intl. Film Festival 2019, LuxFilmFest 2020, British Irish Film Festival 2020.
Basé sur une historie vraie: Yorkshire, 2011. Alors que les soldats de la garnison de Flitcroft sont envoyés en mission en Afghanistan, leurs compagnes décident de former une chorale d'amateurs. Composée de femmes de générations et d'origines variées, la chorale est dirigée par l'austère Kate Barclay, épouse du colonel, qui saura unir leurs voix malgré leurs différences. Les répétitions leur permettent de sortir de leur isolement, de discuter des craintes qui les animent pour leurs partenaires partis au front et de se serrer les coudes. De belles amitiés naîtront, ainsi que des exploits vocaux acclamés au Royal Albert Hall de Londres lors d'un concert inoubliable…
Le spectacle idéal pour faire passer la pillule du Brexit et du Covid ! Ce n'est pas du grand cinéma, mais avec sa thématique située à mi-chemin entre drame et comédie chantée (ce n'est PAS une comédie musicale), avec un réalisateur solide (Peter Cattaneo) qui avait gagné ses lettres de noblesse avec un certain "The Full Monty" , et avec une Kristin Scott-Thomas délicieusement vache, le film est exactement ce qu'il faut à un public avide de belles histoires. C'est l'exemple même du feel-good movie, genre qui nous a cruellement manqué ces derniers mois. Ce serait également la toile idéale pour une Ladies' Night qui, malheureusement, est impossible à organiser par les temps qui courent. Trois étoiles ! (jpt)
The true story of the women who gained unlikely fame in 2011 has been turned into a pleasant, if patchy, film from the director of The Full Monty. There's a slick, comforting charm underpinning scrappy comedy drama "Military Wives", a film that squeezes a well-known true story into the crowd-pleasing packaging of a feel-good Britcom. It's no real surprise when one takes a glance at the credits since director Peter Cattaneo's 1997 hit The Full Monty virtually provided the blueprint, and while he's had difficulty repeating its success ever since, he might have a decent-sized hit on his hands here. (Benjamin Lee/The Guardian)
En exclusivité au Ciné Scala à Diekirch
NEVER RARELY SOMETIMES ALWAYS
Drame; Réalisatrice, scénariste Eliza Hittman; avec Sidney Flanigan, Talia Ryder, Drew Seltzer, Ryan Eggold; Directeur/Photo: Hélène Louvart; Musique: Julia Holter; GB/USA 2020, 95 minutes; Sundance Film festival 2020, Berlinale 2020.
Autumn, 17 ans, qui habite avec sa famille dans une ville de la Pennsylvanie, veut mettre fin à une grossesse non désirée. Étant donné les lois restrictives de son État concernant l'avortement chez les personnes mineures, elle se rend à New York, accompagnée de sa cousine, afin de rencontrer un médecin et d'obtenir des soins médicaux en toute confidentialité…
Eliza Hittman's teenage abortion drama is a quietly devastating gem. The basic plot of "Never Rarely Sometimes Always" is easy enough to describe. A 17-year-old girl named Autumn (Sidney Flanigan) winds up pregnant in a small Pennsylvania town. Prevented from seeking an abortion by the state's parental consent laws, she takes off for New York City with her cousin Skylar (Talia Ryder), where what they'd assumed would be a one-day procedure proves considerably more complicated. But that synopsis, and the polemical "issue movie" treatment it might suggest, hardly does justice to the surgically precise emotional calibration of writer-director Eliza Hittman's exceptional film, which is both of a piece with, and a significant step forward from, her prior youth-in-crisis works "Beach Rats" and "It Felt Like Love." At once dreamlike and ruthlessly naturalistic, steadily composed yet shot through with roiling currents of anxiety, "Never Rarely Sometimes Always" is a quietly devastating gem. (Andrew Barker/Variety)
From Eliza Hittman, the remarkable writer-director of It Felt Like Love and Beach Rats, comes another drama that manages to blend the gritty authenticity of a documentary with the poetic sensibility of pure cinema. In her impressively measured and beautifully understated third feature, Hittman tells an oft-hidden story of reproductive rights – an age-old issue that has urgent contemporary relevance. Yet Never Rarely Sometimes Always never feels polemical. On the contrary, it is perhaps best described as a perfectly observed portrait of female friendship; a coming-of-age story with road-movie inflections, piercingly honest and deeply affecting. (Mark Kermode/The Guardian)
HORIZON LINE
Thriller, film d'aventures; Réalisateur: Mikael Marcimain; avec Allison Williams, Alexander Dreymon, Keith David, Jumain Hunter; Scénario: Joseph Campbell, Matthew Stuecken; Directeur/Photo: Flavio Martinez Labiano; Musique: Jon Ekstrand, Carl-Johan Sevedag; Suède 2020, 92 minutes.
Séparés depuis peu, Sara et Jackson sont invités au mariage de leurs meilleurs amis sur une île tropicale. Seuls à bord d'un petit avion de tourisme, ils sentent à nouveau une certaine attirance l'un pour l'autre. Mais alors que le pilote est victime d'une crise cardiaque, Sara et Jackson ne pourront compter que sur eux-mêmes pour faire atterrir le Cessna…
Nous n'avons pas trouvé de critique digne du nom sur Internet.
BIG TRIP/OPERATION PANDA(v.f.)
Animation numérique, film familial; Réalisateurs: Natalia Nilova, Vasiliy; Russie/USA 2019, 75 minutes.
L'histoire débute avec une cigogne un peu maladroite : un facteur missionné pour livrer un bébé le dépose à la mauvaise destination en confondant l'adresse de M. Panda avec celle de l'Ours Mic-Mac. Ce dernier, qui souhaite toujours faire les choses bien coûte que coûte, décide d'organiser une grande expédition pour livrer Baby Panda à ses parents. Son voisin le lièvre, des plus agités, le convainc de l'accompagner et se joint à lui durant cette grande aventure. Sur la route, ils font la rencontre de Pélican le bavard, Loup le peureux, Tigre le romantique, et rencontrent de multiples dangers… mais rien ne les arrêtera, ils comptent amener Baby Panda à bon port !
***
LE MUR DES ÉTOILES reparaîtra mercredi
***
THE HATARI PAPERS est désormais publié par